Italy's Roman Countryside Ride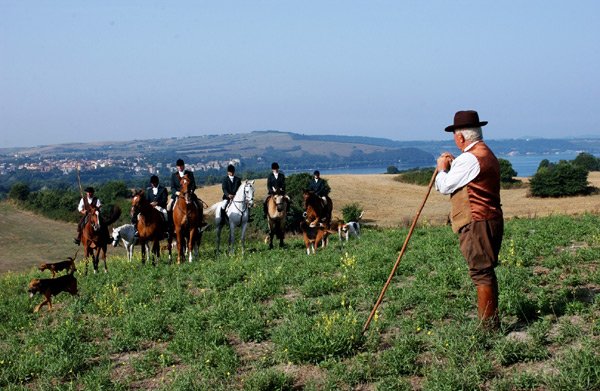 Located in the rolling hills and countryside just 30 minutes by train from Rome, this exciting ride is a perfect combination of trail riding with the chance to hone your skills too. Nestled between the lakes of Bracciano and Martingano, the Country Relais I Due Laghi has hosted guests of most discriminating palates in their well appointed guestrooms and suites.
The horses are predominantly Maremma but you will also see more than a few Irish Sport Horses as well. These agile and athletic steeds are eager to show you the ancient Etruscan ruins and tombs that are prevalent in this area. With ample chances to trot and canter and easy, rolling hills, you will find yourself awed by the views and variety that await you each day.
The first British Horse Society approved facility in Italy, you also have ample opportunity to have lessons on flatwork, jumping and miles of cross country jumping. And as a special point of interest, one of Italy's 2008 internationally recognized competitive show jumping horses and rider resides and trains at this equestrian center. Approved since 1999, and recently awarded Stage 3 designation, you may ride and train in two sand arenas, a grass arena, an extensive cross country field (flat work, dressage, jumping) or enjoy a fun hack in and around the Estate.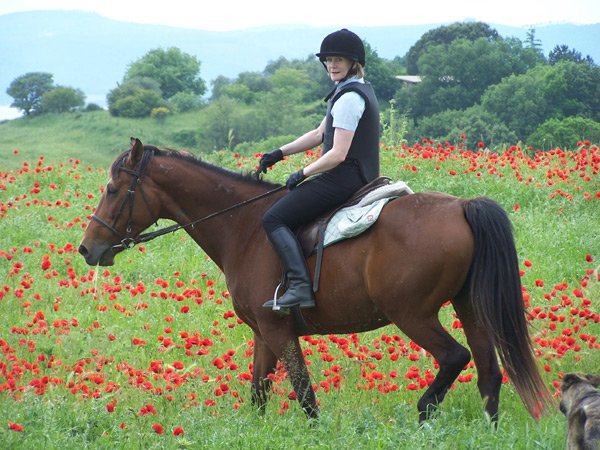 A true agritourismo, the biologically cultivated estate of I Due Laghi, surrounded by the Natural Park of Lakes Bracciano and Martignano takes advantage of the fertile landscape to raise about four hundres of their own cows, goats, sheep and horses. From the livestock and the ample farmland they make wonderful organic meats, cheeses and desserts in their award winning restaurant – each meal is new adventure.
Dates: Sunday to Saturday mid February to mid June, mid September to mid November – all departures are 6 nights
Rate: $1,935.00 USD per person sharing (Single Supplement $295.00 USD)
Ride Sign Up and Information
To find out more about this ride or to book this ride, please fill out the following form
featured rides
our rides
sample rides