France's Loire Valley Trail Ride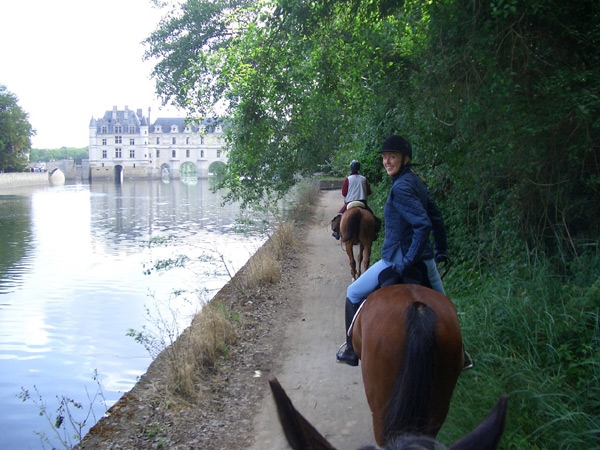 The Loire Valley is world famous for its splendid chateaux that command the landscape. This area was well liked by the French aristocracy for its combination of a leisurely pace of life, a mild climate, its mellow wines and the gentle ways of its local peoples. It truly exemplifies in a very modest way, a taste for the best things in life.
A natural highway to the center of France. The Loire River was traveled from the earliest days and both Celtic and Romans were known to have used the river extensively as a trade route. Unpredictable and sometimes dangerous even today, this river was one of the first that man tried to control but it still remains unruly and wild and is subject to floods, freezes, shifting sands and dangerous currents.
The Loire has played a central role in French history and this is displayed in the breadth of architectural styles ranging from megalithic structures to royal chateaux. Despite being at the heart and epicenter of two major wars, the Hundred Years War and the Wars of Religion, it was still the scene of outstanding cultural achievements and the preferred home of many French kings. Additionally, the power of the local nobility often rivaled that of the French throne as seen in the dukedoms of Anjou and Blois which were established when Charlemagne's territory was divided among his sons after is death.
This ride showcases the best this area has to offer in terms of history and architecture and it features the sumptuous Renaissance chateaux such as Chambord and Chenonceau. You will canter through fields and woodland paths that connect these incredible pieces of property to each other and truly feel as though you are stepping back in time.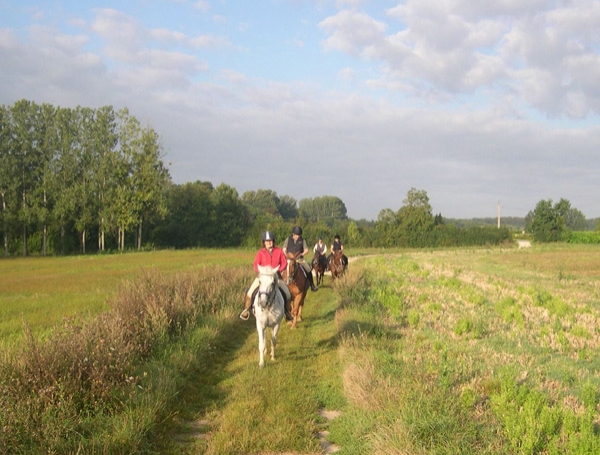 Full of majestic and humble people from history, you will enjoy the stories of the French royalty as well as the inspiring and moving story of Joan d'Arc. These chateaux offer you a glimpse into a time long gone but the walls still whisper the tales of intrigue and negotiation that they contained when in full use.
Each day you will stay in lovely accommodations and enjoy the French cuisine at its best. This is a wonderful trip for friends and family alike as this fertile land with its regal artifacts holds something for all ages and interests.
Dates:
6 Night Itinerary: June 13-19, July 11-17, August 15-21, September 12-18, Oct. 3-9
3 Night Itinerary: June 13-16, July 11-14, July 14-17, August 15-18, Sept. 12-15, Oct. 3-6, Oct. 6-9
Rates:
6 Night: $3,060.00 USD per person sharing (Single Supplement: $675.00 USD)
3 Night: $1,595.00 USD per person sharing (Single Supplement: $470.00 USD)
Ride Sign Up and Information
To find out more about this ride or to book this ride, please fill out the following form
featured rides
our rides
sample rides