France's Taste of Provence Ride
Riding through the classical Provencal countryside, you will tour an area of olive groves, vineyards and lavender fields. Even the aroma of the air is a delight. You will ride out on wonderful horses to explore the hills, meadows, fields, forests, farms, abbeys and villages of the breathtaking countryside of the Luberon foothills.
Fun trots and canters through orchards of cherry trees, miles of sunflower fields and wonderful architecture are paired up with homemade meals featuring the world renowned wines, cheeses and olive oils from this verdant area. Few places on earth are more romantic.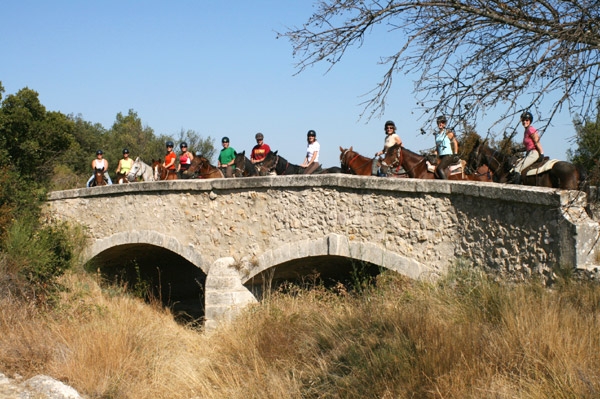 This area of Provence is one of the most fertile and the gentle rays of the sun encourage growth in every corner. You will see villages that have been lovingly restored and meet people that call this lovely and tranquil place "home". You'll come to understand why people thought this an area only accessible to the wealthy and why today, it is, more than any other region, where the French would choose to live and work.
Dates: Oct. 3-9, Oct. 10-16, Oct. 17-23, Oct. 24-30, Oct. 31-Nov. 6, Nov. 7-13, Nov. 14-20, Nov. 21-27
Rate: $1,140.00 USD per person sharing (Single Supplement: $270.00 USD)
*** Dates listed include a Provencal Cooking lesson as part of the weekly itinerary ***
Optional French Language Lessons available (2 hours each day) for $195.00 USD
Optional upgrade to guesthouse accommodation: $225.00 USD per person sharing
Ride Sign Up and Information
To find out more about this ride or to book this ride, please fill out the following form
featured rides
our rides
sample rides