Argentina's Pampas Ride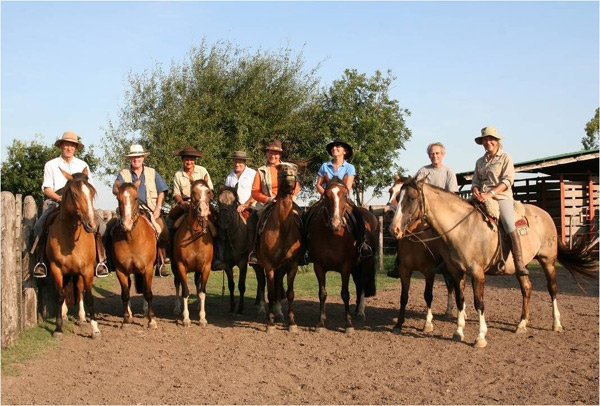 Argentina: a land of horses, born and built on horseback. Come and enjoy the uniqueness of this country. The Argentine Pampas are the heartland of this bucolic country. Located in easy proximity to Buenos Aires, they are the perfect destination for someone with a few days or a week to spare.
There is no better way to understand the real Argentine spirit than to experience its world renowned "Estancias". Full of tradition and history and cradle of the best Polo in the world, they are part of the way Argentina was made.
This is the land of the Argentine aristocracy. You will ride for miles on your own private estancia and feel the horizon beckoning as you and your horse move out through the trails. Estancia Santa MarÌa is a true working ranch at the core of the Argentine Pampas. It is a 3,000 acre Estancia, located 150 miles outside Buenos Aires. The Estancia is dedicated to Argentine horse breeding and livestock. The horses ridden each day are from the best bloodlines in Argentina and they have the ribbons and the trophies to prove it!
See how the noble gaucho horsemen communicate with their horses, work the land and honor their ancestry They are all horse loving people and very proud of their way of life and cattle raising skills. They are the true spirit of the endless Pampas and Argentine culture. Argentine history has elevated them to legendary status. They are celebrated in both song and prose where they became truly heroic figures who pronounce their virtues as knights would with strength, bravery and honour.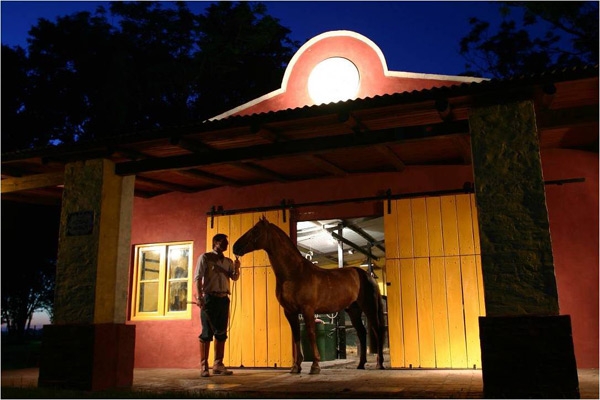 Rides each day consist of exploring the expansive estancia with an option to help the gauchos in their everyday work. Join them in a cattle drive and give picture yourself hooting and hollering like Roy Rogers and Dale Evans. This is truly a moment where you can still feel the spirit of freedom and have a glimpse of a time long gone.
Enjoy the excellent local cuisine, comfortable accommodations and tasteful decoration. Each evening you will relax at the manor house over a glass of wonderful Argentine wine while your traditional Argentine barbecue dinner is prepared. It is a perfect end to a fun day of riding. After dinner, gaze upward to marvel at the canopy of stars in the Southern Hemisphere.
But the program would not be balanced without embedding yourself in Buenos Aires city, the cradle of tango, the Paris of South America. The culture of the city is everywhere as well as its Latin spirit.
This program offers pure adventure with more relaxed activities. It is an experience without comparison.
Note: This program is also available for non riders.
Dates:
All departures are 6 nights
June 12-18, July 11-17, August 7-13, Sept. 25-Oct. 1, Oct. 30-Nov. 5, Dec. 6-12
Rates:
$1,680.00 USD per person in a shared room (Single Supplement: $390.00 USD) 6 passenger minimum
$1,860.00 USD per person in a shared room (Single Supplement: $390.00 USD) 4-5 passengers
$1,980.00 USD per person in a shared room (Single Supplement: $390.00 USD) 2-3 passengers
Ride Sign Up and Information
To find out more about this ride or to book this ride, please fill out the following form
featured rides
our rides
sample rides